| | |
| --- | --- |
| COMMON NAME | Saguaro Cactus |
| BOTANICAL NAME | Carnegiea gigantea |
| LIFECYCLE | Perennial |
| PLANTING SEASON | Spring, Summer, Fall |
| LIGHT REQUIREMENTS | Full Sun |
| ZONES | 3-10 |
| BLOOM COLOR | White |
| BLOOM PERIOD | Spring, Summer |
| PLANT HEIGHT | Up to 35 Feet |
| COVERAGE | One Packet 40 Sq. Ft. |
| FEATURES | Attracts Pollinators, Attracts Hummingbirds, Drought Tolerant |
HOW TO PLANT SAGUARO CACTUS SEEDS
When To Plant
Cacti do best if planted directly outdoors in late Autumn or early Spring.
---
Where To Plant
Cacti only need soil that is ordinary and moist, but well drained. They also do well in full sun.
---
How To Plant
The seeds should not be planted deeply; they just need to be compressed into the soil, as they need light to germinate.
If planting in rows, then plant the seeds 6" to 8" apart.
---
How To Care For Your Saguaro Cactus
This variety of cactus seed generally germinates in about 20 days. You can thin the seedlings to 5' to 8' apart after they emerge.
The Saguaro Cactus should be watered sparingly, but they can tolerate dry conditions well. It is not necessary to fertilize cacti.
USDA Zone Map
Learn which wildflowers will perform the best with your geographic region.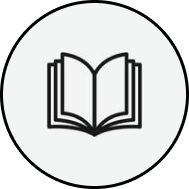 Gardening Tips
Not sure of what plants will suit your garden best? Learn more about wildflowers with our resources.

Specialty Mixes
Our wildflower mixes are hand-selected to grow perfectly in your climate.

Guaranteed to Grow
We guarantee that our seeds will grow, or your money back.
Easy to Grow
Wildflower mixes are easy to grow, and can be hand-sewn.