Created by Nature, Nurtured by You
Bringing nature's beauty to your doorstep since 1981
Our story begins much like our wildflowers. After traveling across the country and visiting National Parks for years, a seed was planted: how could we bring this unique, natural beauty back home with us?
Even better – what if we could support our local ecosystems, wildlife, and native vegetation in the process?
Like most sightseers, after visiting these stunning landscapes, we wanted a tangible reminder of the awe-inspiring beauty we had witnessed. But the motto "take only pictures, leave only footprints" is a principle we live by. Wildflowers have been here before people, after all. 
To bring the beauty home, we curated customized wildflower seed packets, inspired by each of the National Parks, and designed to give back to nature's bounty.
What started as souvenirs for backpackers and travelers quickly grew into an appreciation for all wildflowers across the states. Through research, collaboration, and commitment, we are proud to offer wildflowers mixes designed for each state and region in the U.S., in addition to our original park mixes. Across borders and plant zones, we're able to bring the wildflowers seeds and fragrances you love right to your front door. 
With the care, support, and loyalty of our customers, we've been able to increase the wildflower population in yards, homes, and gardens across America for more than 40 years. 
Natural, sustainable, filler-free wildflowers
We love to see the spread of natural wildflowers, regardless if you source your seeds from us. But not all wildflower seed packets are created equal. At Created By Nature, each and every wildflower packet is:
Ethically Sourced: Our wildflower seeds are cultivated from verified vendors we trust.
Specially Mixed: Wildflower mixes are hand-selected to grow and thrive in your climate, state, and region.
Filler-Free: Our mixes contain natural wildflower seeds only – no fluff, no filler.
Guaranteed to Grow: We guarantee our seeds will grow, or your money back.
Non-Toxic: Our wildflower seeds are never exposed to toxic pesticides or fertilizers; Our fragrances are 100% natural and chemical free.
Easy to Nurture: Whether you're a green thumb or a beginner, our mixes are easy to grow, and ready to be hand-sewn.
Sustainably Packaged: Our packaging is recyclable, with limited waste.
Our Promise to You
We're committed to the spread of natural, sustainable, native beauty. Our team is dedicated to creating an increased awareness and appreciation for the precious gifts nature has given us: wildflowers. 
Wildflowers have an innate and inherent beauty that has inspired our creativity, flower selection, and custom mixes. Our goal is to offer wildflowers in their purest, most natural form for optimal results and maximum appreciation among our customers. 
Throughout our journey, we'll continue to deliver wildflower products consistent with our values and our deep appreciation for nature. Your interest, comments, and feedback encourage and inspire our team to deliver Mother Earth's finest. 
We value nature. We value you.
Help Us Grow
Spread wildflowers and share the word about Created By Nature. Connect with us on Facebook and Instagram to stay updated on specialty mixes for your region, gardening tips, nature news, and more.

Share your love of wildflowers with our gardening community. Show off your wildflower yard and get inspired by fellow gardeners across the country.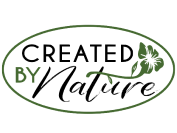 SIGN UP
TAKE 15% OFF YOUR FIRST ORDER AND BE THE FIRST TO KNOW ABOUT OUR LATEST OFFERS.
USDA Zone Map
Learn which wildflowers will perform the best with your geographic region.
Gardening Tips
Not sure of what plants will suit your garden best? Learn more about wildflowers with our resources.