Columbine is a beautiful cut flower and a garden favorite that is well known for its deep nectar bearing spurs that protrude backwards from each flower. Columbine flowers attract hummingbirds, bees, and butterflies. With its large, long-spurred blooms in a wide range of hues, this is the perfect colorful perennial for your home garden. Besides being an early bloomer, Columbine will tolerate a wide range of soil and sun types, so you'll have success with it in full sun as well as shade. These seeds should be planted in the Spring or Fall for blooms throughout Spring and Summer. Once planted, seedlings will emerge in 22 to 30 days. Our columbine seed packets are perfect for anyone who loves plants or gardening as this flower makes a bold statement in any garden. All seeds are harvested in the USA, organic, and non-gmo. Easy to grow!
USDA Zone Map
Learn which wildflowers will perform the best with your geographic region.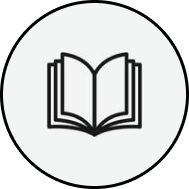 Gardening Tips
Not sure of what plants will suit your garden best? Learn more about wildflowers with our resources.

Specialty Mixes
Our wildflower mixes are hand-selected to grow perfectly in your climate.

Guaranteed to Grow
We guarantee that our seeds will grow, or your money back.
Easy to Grow
Wildflower mixes are easy to grow, and can be hand-sewn.