Pollinator Wildflower Seeds
Wildflowers provide a natural habitat for birds, mammals, and insects. Attract beneficial pollinators such as bees, hummingbirds, butterflies, and lady bugs to your home garden. Shop our premium collection of Pollinator garden seeds.
You can plant and enjoy the natural beauty of Pollinator wildflowers in your home garden. All of our wildflower seeds are guaranteed easy to grow. All seeds are harvested in the USA, organic, and non-gmo.
USDA Zone Map
Learn which wildflowers will perform the best with your geographic region.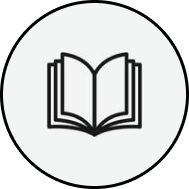 Gardening Tips
Not sure of what plants will suit your garden best? Learn more about wildflowers with our resources.

Specialty Mixes
Our wildflower mixes are hand-selected to grow perfectly in your climate.

Guaranteed to Grow
We guarantee that our seeds will grow, or your money back.
Easy to Grow
Wildflower mixes are easy to grow, and can be hand-sewn.