| | |
| --- | --- |
| LIFECYCLE | Perennial, Annual, Biennial |
| PLANTING SEASON | Spring, Fall |
| LIGHT REQUIREMENTS | Full Sun, Partial Shade |
| ZONES | 1-10 |
| BLOOM COLOR | Mixed |
| BLOOM PERIOD | Spring, Summer, Fall |
| COVERAGE | Over 325 sq. ft. |
| FEATURES | Attracts Pollinators, Attracts Hummingbirds, Deer Resistant, Drought Tolerant, Easy to Grow |
Arizona Wildflower Seed Mix Varieties

Genus/Species

Common Name

Type

Height (in)

Color

Chrysanthemum carinatum

Painted Daisy

A

18 to 36

White/Yellow/Red/Purple

Clarkia elegans

Clarkia Mix

A

18 to 30

Pink/Lavender

Dimorphotheca aurantiaca

African Daisy Flake

A

8 to 16

Orange/Salmon/White

Eschscholtzia californica

California Poppy Orange

TP

12 to 18

Yellow/Orange

Gaillardia pulchella

Annual Gaillardia

A

12 to 24

Yellow-Red

Gilia tricolor

Bird's Eyes

A

12 to 18

Lavender-White

Layia platyglossa

Tidy Tips

A

6 to 12

Yellow-White

Linum rubrum

Scarlet Flax

A

12 to 36

Scarlet

Linum lewisii

Perennial Blue Flax

P

18 to 30

Blue

Lobularia maritima

Alyssum Carpet of Snow

A

2 to 4

White

Lupinus succulentus

Arroyo Lupine

A

24 to 48

Blue

Lupinus texensis

Texas Blue Bonnet

A

8 to12

Blue

Rudbeckia amplexicaulis

Clasping Coneflower

A

18 to 30

Yellow-Red

Phacelia campanularia

California Bluebells

A

8 to 20

Blue

Ratibida columnifera

Mexican Hat

B/P

12 to 36

Red/Yellow

A = Annual - 68%

P = Perennial - 12%

B = Biannual - 5%

TP = Tender Perennial - 15%
HOW TO PLANT WILDFLOWER SEEDS
When To Plant
For Spring planting, it is best to plant within a month after the final frost of the winter season.
For Fall planting, plant the seeds after the first frost to eliminate any chance of germination. Planting in the Fall gives you a jump start on Spring blooms.
---
Where To Plant
Though many wildflowers do tolerate some shade, and a few actually thrive in it, the vast majority prefer a sunny environment. Wildflowers will generally grow in all but the most difficult conditions.
---
How To Plant
Clear the area and soften the soil as best you can before planting your seeds. For a smaller area, you can hand-broadcast the seeds. For larger areas, we recommend a seed spreader to create a better dispersion of the seeds. After the seeds have been sown, lightly compress the seeds into the soil about 1/4" to protect from birds and wind. Keep the soil moist until germination begins.
---
How To Care For Wildflowers
Although Wildflowers are easy to grow and take care of, there are some steps to keep them looking beautiful. Regularly weed to ensure your wildflowers are getting the nutrients they need. Water your plants during dry spells.
USDA Zone Map
Learn which wildflowers will perform the best with your geographic region.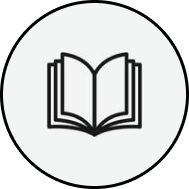 Gardening Tips
Not sure of what plants will suit your garden best? Learn more about wildflowers with our resources.

Specialty Mixes
Our wildflower mixes are hand-selected to grow perfectly in your climate.

Guaranteed to Grow
We guarantee that our seeds will grow, or your money back.
Easy to Grow
Wildflower mixes are easy to grow, and can be hand-sewn.