Wild Rose Seed Packets
Choose from our premier wildflower collection of Wild Rose seeds.
A rose is a woody perennial flowering plant of the genus Rosa, in the family Rosaceae, or the flower it bears. There are over 300 species. They form a group of plants that can be erect shrubs, climbing, or trailing, with stems that are often armed with sharp prickles. Their stunning flowers vary in size and shape and are usually large and showy, in colors ranging from white through yellows and reds. Each color of the rose symbolizes a certain value. Red rose is a symbol of love, yellow of friendship, orange of enthusiasm, white of purity and pink of joy. Roses are widely grown for their beauty and often are very fragrant. The Wild Rose seed packets are perfect for anyone who loves plants or gardening as this flower makes a bold statement in any garden. All seeds are harvested in the USA, organic, and non-gmo. Easy to grow!
USDA Zone Map
Learn which wildflowers will perform the best with your geographic region.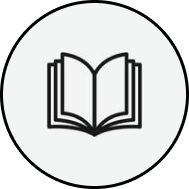 Gardening Tips
Not sure of what plants will suit your garden best? Learn more about wildflowers with our resources.

Specialty Mixes
Our wildflower mixes are hand-selected to grow perfectly in your climate.

Guaranteed to Grow
We guarantee that our seeds will grow, or your money back.
Easy to Grow
Wildflower mixes are easy to grow, and can be hand-sewn.